Marcella Hayden
---
Bachelor of Arts, English Major, Spanish Minor
Masters of Secondary Education, Concentration in Literature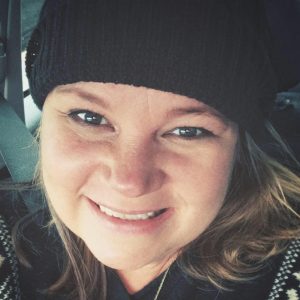 Texas A&M University-Commerce
9-12 ELAR; 6-7 Reading; Dual Credit: British Literature, Rhetoric; UIL Coach: Writing, Debate, and Speaking Events
---
---
Wife, mother, grandmother, aunt, sister, friend, and teacher are some of the roles that define who I am. These roles are not listed in order of importance as the moment decides the role and they all pull on my heart, soul, and brain in different ways at different times. 
My family has called Miller Grove home for eight years and we love where we are. I am proud to raise my boys in this community and school. The halls of this school resonate with the values and integrity that are integral to creating successful future generations.
I am beginning my eleventh year as a teacher and my eighth as an English teacher here in Miller Grove. Teaching is my calling and my passion and I believe each student embodies possibility and promise. My goal is to empower each student with the knowledge of personal success and achievement. 
---
---
Below is a link to my website that explains in detail my philosophy and process regarding teaching reading in the classroom:
http://room107thereadingroom.weebly.com/
---
---
Lesson Plans:
9/5- 9/8
1st: Eng 1301
2nd: Eng I,II M
3rd: Eng I,II H
4th: Eng III,IV
5th: Eng 2322
6th: Eng I,II
Reading 7
Conf
Mon
See Syllabus below.
They Say/I Say
They Say/I Say
See Syllabus below.
 They Say/I Say
 Book Reading: A Monster Calls
Tues
Quote Response
Quote Response
Quote Response
A Monster Calls
Wed
Pay It Forward
 Lit Circles
 Lit Circles
 A Monster Calls
Thurs
Independent Reading
Independent Reading
Independent Reading
Independent Reading
Fri
Reading Log

Timed Writing

Reading Log

Timed Writing

Reading Log

Timed Writing

Reading Log
English 1301 Syllabus:  eng1302syll2018_meh
English 2322 Syllabus: eng2323syll2018_meh