Tag Archives:
hornet?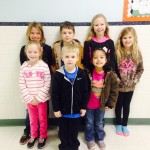 Hornet Heroes for the 3rd six weeks: Back Row: Alissa Salee, George Back, Cadence Jarnigan and Kiley Peterson Front Row: Kalea Weatherford, Kayden Roberts and Zaira Alvarez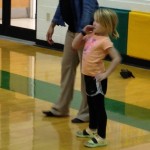 Kinzley McCoy rebounding balls as a reward for being hornet hero.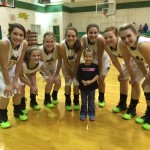 Hornet Hero Abella Jordan, in Mrs. Carpenter's Pre-K 3 year old class, got to help the girls warm up before the basketball game Tuesday night.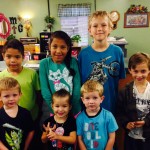 The Miller Grove Elementary Hornet Heroes for the first six weeks of the 2015-2016 school year are as follows. Front Row: Gavin Patterson, Abella Poteet, Grayson Patterson, and Joseph Roberson. Back Row: Alessondro Alvarez, Aylin Perez-Garcia, Cutter Worsham. Hornet Heroes are nominated