Tag Archives:
order
Yearbook order forms are due March 1st at $35. Late orders are $60.
Order forms for the 2018 Yearbook have been sent home with students. Just to be clear, this is for this year's book that the Yearbook Staff is currently working on. Extra order forms can be picked up in the elementary
"Home Sweet Miller Grove" shirts are now on sale to assist the Lady Hornets with their 2015 State Cross Country Championship rings.  The deadline to return order forms has been extended to Friday, Dec. 4. Click here for a PDF of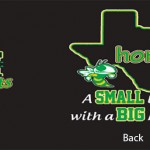 Print and complete order form and return to the school office by Dec. 1.  Proceeds from shirt sales will benefit the elementary end of year awards. Click here for the order form.