Notice of Bond Election May 4th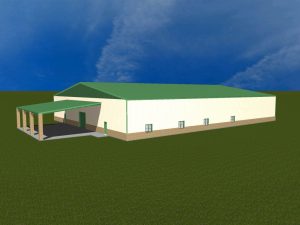 NOTICE IS HEREBY GIVEN that an election will be held in the MILLER GROVE INDEPENDENT SCHOOL DISTRICT, on the 4th Day of May, 2019. Residents should review the information below to make an informed decision on election day either for or against the bond. A Town Hall Meeting will be held in the school cafeteria on Tuesday, April 23rd at 6:30 pm.
Message from the District
On May 4th, 2019, voters within the Miller Grove ISD will have the opportunity to vote for or against a $2 million bond project providing funds for the construction of a New District Multipurpose Center to include, a UIL compliant stage, Concessions & Kitchen area, and Restrooms. It also has space for future expansion of the facility to include classrooms, weight room, and locker rooms. The bond proposal is the result of ongoing communication between the community and school for the purpose of addressing existing Miller Grove ISD facilities and new facility construction. Projects will address the safety of our students, compliance with accessibility, and other physical facility aspects. This brochure has been developed to provide factual information regarding the upcoming election. If you have any questions about the projects or the election, please contact the MGISD Administration at: (903) 459 – 3288
Anticipated Use of the Bond proceeds
The proposed $2,000,000 projects consist of construction of new facilities, removal of existing buildings, and equipment to construct a Multipurpose Center which will include the following:
UIL approved Stage
PE facilities
Concessions & Kitchen Area
Restrooms
Footprint space for future classrooms, weight room, and locker rooms.