Tag Archives:
homecoming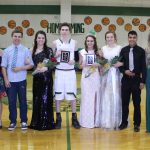 Miller Grove High School announced their Homecoming King and Queen, Luke Brignon and Candace Earp, during the Homecoming ceremony held Friday night  in the gym after both the girls' and boys' basketball games in which they triumphed over the Sulphur Bluff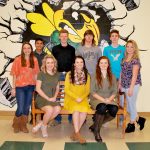 Miller Grove Homecoming game will be held Friday night, January 20th, in the Miller Grove High School Gymnasium against Sulphur Bluff. Pictured left to right: (front) Candace Earp (senior), Ashley Purser (senior), Kayla Ford (senior), Aleigh Bessonett (senior), and Isabella
For grades 6-12, show your Hornet school spirit each day by dressing up as follows: Tuesday – Hornets have SWAG (wear nice clothes) Wednesday – Color Wars (wear the colors of your grade) Senior – Tie dye Junior – Black Sophomore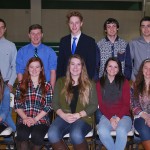 Homecoming will be Friday, January 22. Pictured from left to right: Candace Earp, Aleigh Bessonett, Bailey Penny, Kayla Ford, Eden Godwin, Trey Lester, Jonathan White, Derek McCreight, Brennan Green, Colton McDonald.