Software available to students for free through Microsoft Imagine Premium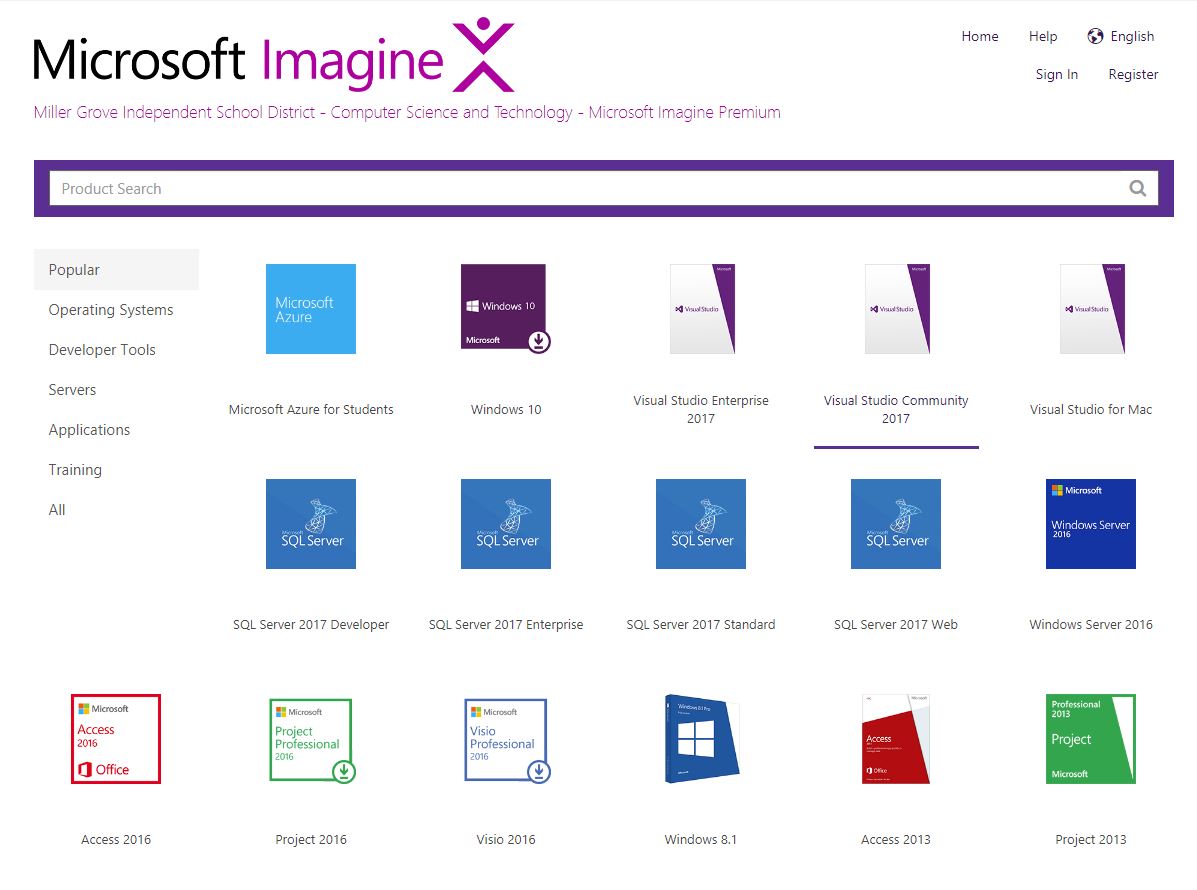 Popular Microsoft software titles including Visual Studio, Windows Server and Windows 10 are available for Miller Grove Students, and Staff, to download and install for free for educational purposes while they are enrolled in school. Go to the link below to browse titles and to activate your account so that you can download software. Note: The Technology Director will have to create an account for you, then you can log in with your school email address to download software. You can also, click the Register link, then the Request an account link to submit a request to have the Technology director create your account for you.
Staff and students can also download and install Microsoft Office 365 free of charge for school use by going to https://portal.office.com and logging in with your email and computer password.