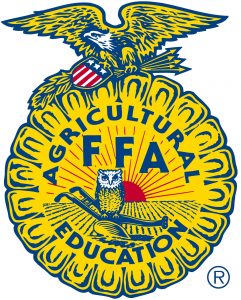 MARK YOUR CALENDAR It's time for our Annual FFA Stew & Auction!!! Please make plans to join us on April 18, 2019 at 6:00 pm in the school Ag Shop where our students will auction off the projects they have worked so hard on all year! We are excited to showcase their talents to the community!
Miller Grove FFA Stew & Auction
When: April 18, 2019 at 6:00-9:00 PM
Location: 7819 FM 275 South, Cumby, TX 75433
Items to be auctioned off include: 2 utility trailers, a smoker, 2 fire pits, 14′ deer stand, set of wooden chairs with leg rest, various metal art, planters, cedar bench, silent auction items, and much more!