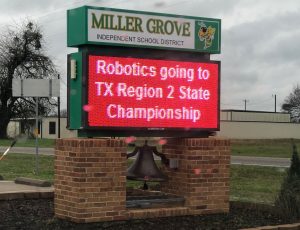 The Miller Grove Robotics team has qualified to compete at the Vex Robotics Competition (VRC) Texas Region 2 State Championship in Terrell on Saturday, Feb. 22, 2019. 
The team, made up of 7th and 8th graders, will be travelling to Terrell with the robot that qualified for state based on its ranking in the Robot Skills Challenge at the previous competition in Terrell last week. The team is very excited that they qualified as this is their first year to compete in VRC. 
The event location be at Terrell ISD ExCEL, 1251 Colquitt Road, Terrell, Texas 75160.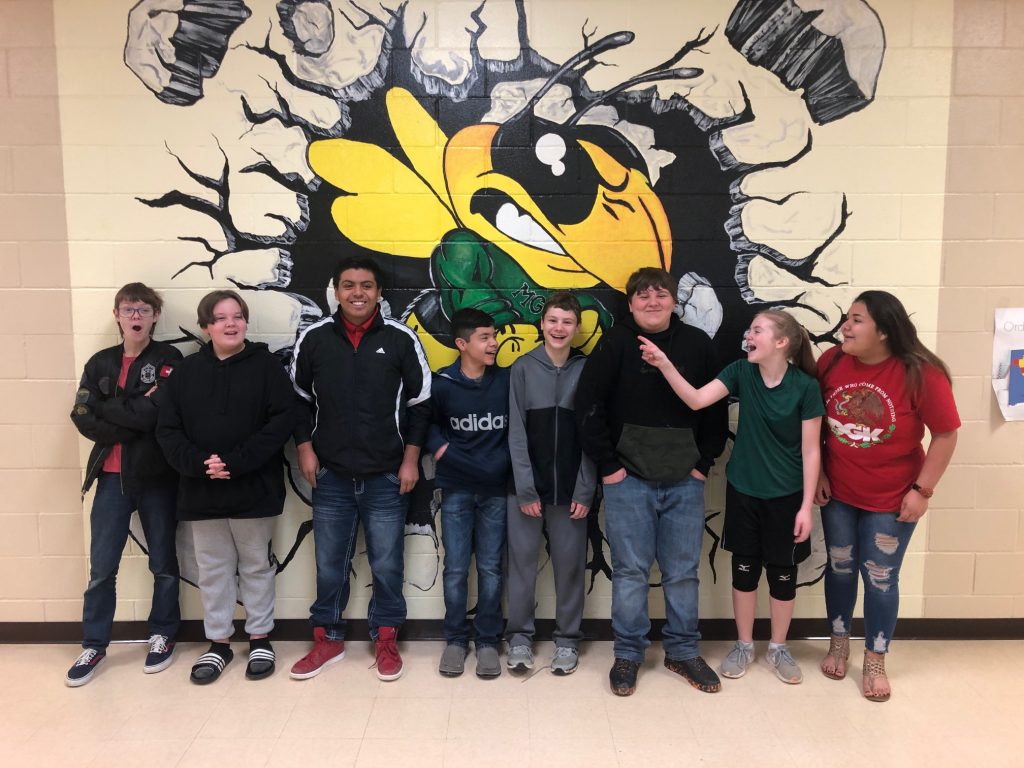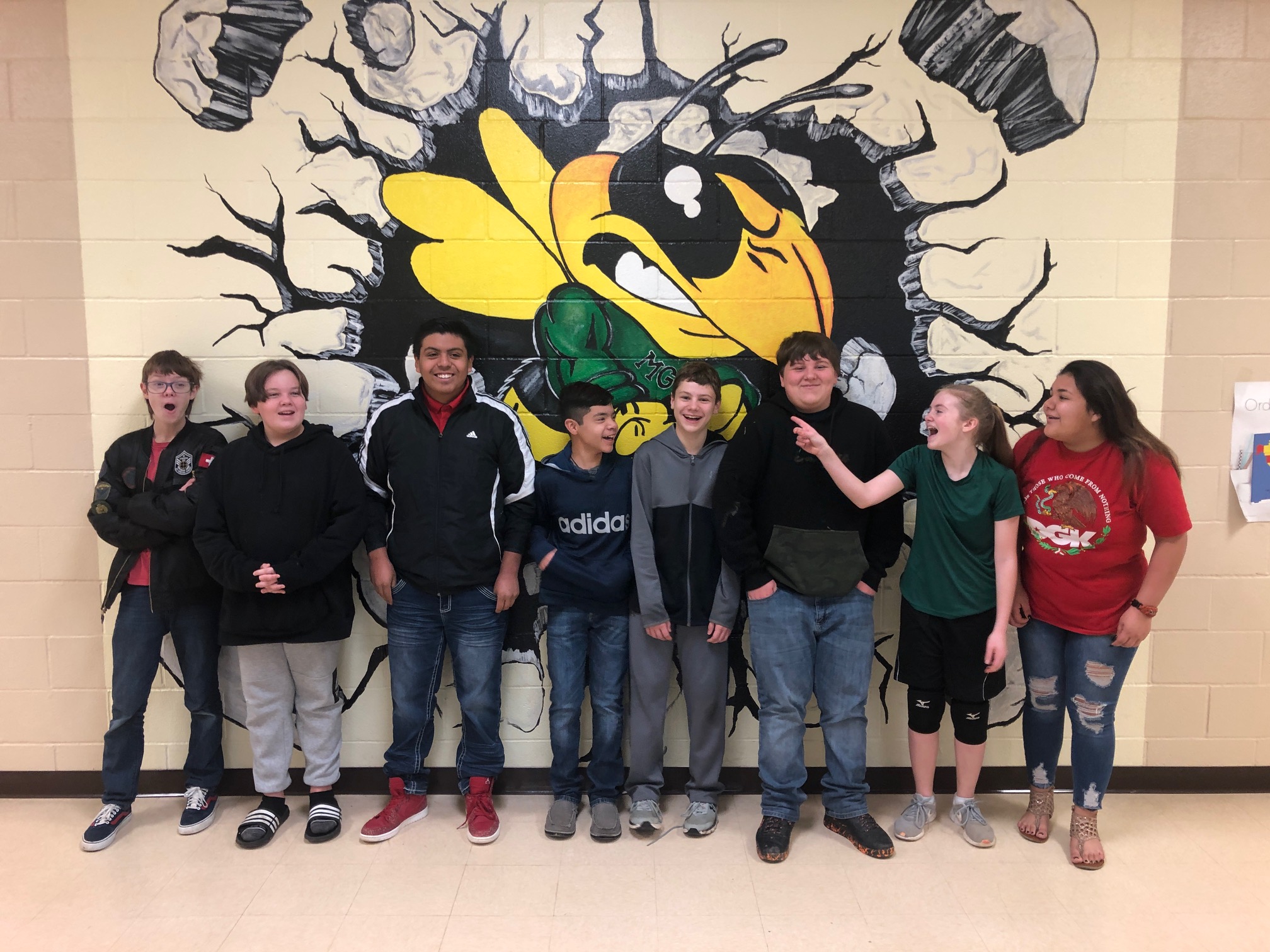 TENTATIVE AGENDA
07:00 AM – Doors Open for Volunteer Check-in / Practice Fields Open

07:00 AM – 07:30 AM – Team Check-in, turn in Engineering Notebooks at Registration

07:00 AM – 08:30 AM – Robot Inspection –

(High School Teams Receive Priority Over Middle School Teams)

08:30 AM – 03:30 PM – Robot Skills and Programming Skills Challenge

08:30 AM – Qualification Rounds Match List Run

08:30 AM – Opening Ceremony, Drivers and Coaches Meeting

09:15 AM – 11:30 PM – Qualification Rounds

11:30 PM – 12:30 PM Lunch

09:00 PM – 02:30 PM – Judging Interviews

12:30 PM – 02:30 PM – Complete Qualification Rounds

02:45 PM – 03:00 PM – Alliance Selection

03:00 PM – 03:15 PM – Alliance Strategy Meeting

03:15 PM – 04:00 PM – Alliance Elimination Matches

04:00 PM – 04:15 – Awards and Closing Ceremony