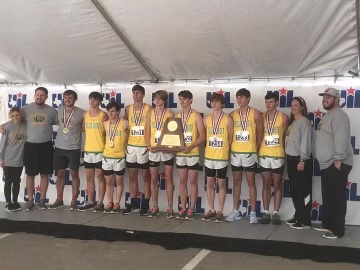 December 21, 2021 – Cross Country Coaches Association of Texas CCCAT selected our own Coach Cody Walker as the 1A Boys Coach of the Year. 
This award is well deserved.  Coach Walker goes above and beyond in all of his endeavors here at Miller Grove ISD.  His passion for teaching and leading our children does not go unnoticed.
Congratulations Coach Walker.
Link to CCCAT Coaches of the Year