Tag Archives:
field
May 20, 2019 — Please note, Splash Kingdom has made the decision to close due to the inclement weather expected tomorrow. But our Field Day will go on. Instead, the Elementary School will be going to the movie theater in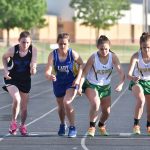 Wednesday the high school track and field team went to the area track. This coming Wednesday they will be having a track meet at 4:00 pm. The high school track team have been working really hard this season.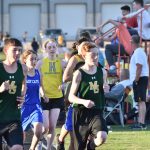 Monday April 8th was the Junior high track meet. Everyone ran their hardest during this meet. They have all been working really hard in their running. We have put some photos of their running up for everyone to see.