Tag Archives:
track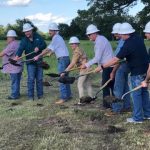 Miller Grove ISD board members officially broke ground on the site of the new school track on Monday, May 13. Construction of the new facility is expected to be completed over the summer.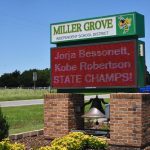 Jorja Bessonett, state champion 2019, has the new state record and personal record in the 3200 meters. Isaiah Billingsley won 2nd place with a personal record in the 3200 meters. Jorja won 2nd in the 1600 meters with a personal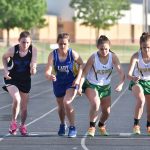 Wednesday the high school track and field team went to the area track. This coming Wednesday they will be having a track meet at 4:00 pm. The high school track team have been working really hard this season.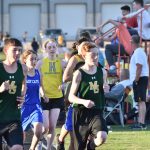 Monday April 8th was the Junior high track meet. Everyone ran their hardest during this meet. They have all been working really hard in their running. We have put some photos of their running up for everyone to see.