Tag Archives:
visit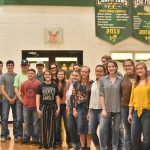 State FFA Officers came to Miller Grove to visit and teach us to use are time wisely. They talked about how time is limited and you have to focus on your passion to succeed in it. Then you discovery opportunity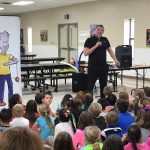 The NED Show came to present an assembly on perseverance and working hard on February 28th. NED is a school-wide character education program centered around a 45 minute assembly called The NED Show. NED is a lovable cartoon character whose name
Mrs. Seaney took the 7th & 8th grade students to meet State Representative Dan Flynn and get a tour of Texas A&M-Commerce University.