Junior High Science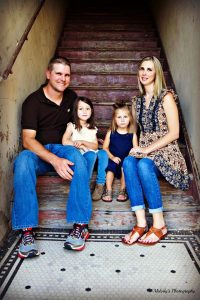 Hello, my name is Callie Glover.  I am so excited to be working with you and your student this year!  It's going to be a year full of fun, learning, maybe an adventure or two and I can't wait to see what all this year has is store for us.  I have been married to my husband, Cory for nine years.  We have three daughters, Quinn, Olivia and Lettie.  These three blessings take up most of my free time but some of my hobbies include cooking, crafting and watching baseball.  I have lived in Hopkins County my whole life.  I am a graduate of Miller Grove and was so happy to come back home.  This will be my eighth year of teaching.  I have always taught a variety of subjects with the main focus being Junior High Science.  It is my mission to instill a love for learning in my students.  I attempt to teach with a passion for my subject so that my students develop a desire to become lifelong learners.  I look forward to a great year!
Schedule
7:35 – 7:55 Morning Tutorials
8:00 – 8:50 8th Grade Science
8:54 – 9:39 7th Grade Science
9:43 – 10:28 6th Grade Science
10:32 – 11:17 6th Grade Science
11:21 – 12:06 7th Grade Science
12:06 – 12:36 Lunch
12:36 – 1:03 Tutorials
1:07 – 1:52 Conference
1:56 – 2:41 8th Grade Science
2:45 – 3:30 STAAR Tutorials
3:35 – 4:00 Afternoon Tutorials available upon request
Stay up to date with what is going on in my classroom by viewing my lesson plans and subscribing to Remind 101!
Please let me know if you have any questions or concerns.
Callie Glover
cglover@mgisd.net
903.459.3288 ext 310