Hello My name is Jeff Gatlin. This is my third year at Miller Grove and I'm excited to have the opportunity to serve this wonderful community. I am a 2018 graduate of Texas A&M University-Commerce with a bachelors degree in Agricultural Education. I just finished my Masters of Agricultural Sciences in December also from A&M-Commerce. During my time at A&M-Commerce I was President of Alpha Gamma Rho, and a member of Collegiate FFA, the Student Veterans Association, Kappa Delta Pi, Sigma Alpha Pi, the livestock Show team, and I also helped to re-establish the Livestock Judging Team. I was born and raised in South Mississippi and relocated to Texas in 2012 upon receiving an Honorable Discharge from the U.S. Navy. While in the service I was blessed with the opportunity to visit over 30 states and 7 countries and deploy twice to help support operations Enduring Freedom & New Dawn. I am grateful for my time in the service and have the upmost respect for all Military, Police, Firefighters, and Paramedics. I love God, Country, and Family. On July 7th 2017 I married the most amazing woman to enter my life Tiffany Gatlin. Tiffany who is an educator also was a huge inspiration for me to become a teacher. This year will be her first as part of the Miller Grove family, where she will be teaching 5th & 6th grade reading/writing.
I look forward to the upcoming school year. If you need to contact me please feel free.
(903) 459-3288 ext. 321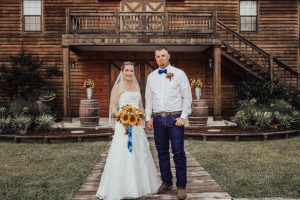 7 In everything set them an example by doing what is good. In your teaching show integrity, seriousness 8 and soundness of speech that cannot be condemned, so that those who oppose you may be ashamed because they have nothing bad to say about us.
Titus 2 7-8