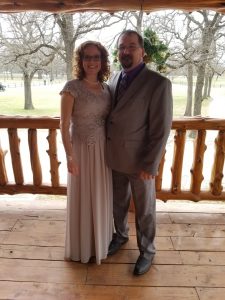 I am Laura Smith. I am married to Robert Smith, also a part of the Hornet Nation. I am entering my 24th year in public education. This is my fourth year in Miller Grove. I enjoy reading, animals and spending time with our grandchildren. 
I love education, getting students excited about learning, and helping them to understand the connection between what they are learning and the real world. I am a firm believer of the Growth Mindset because mistakes are the only way we learn and grow, and we all make mistakes as humans. Mistakes and challenges are opportunities for learning, growth, and success.    
I teach 7th and 8th Grade science, 7th and 8th Grade reading,  and Principles of Engineering. I am one of the 7th Grade class sponsors, and one of the High School and Junior High Robotics team sponsors. 
Conference: 3rd Period 

              

Email: laurasmith@mgisd.net

    

Phone: (903)459-3288

                   

School Supplies: composition book (no spirals please), folder with brads, pencil, pen for grading, colored pencils, notebook paper
Robotics Schedule to come….
Miller Grove Gear Grinders are the robotics teams. We compete in VEX Robotics Competitions (V5).  Last year we had two Junior High teams, and two High School Teams. Three of those teams qualified to compete in the State Event., and two teams qualified to compete in VEX World Competition in May.  WAY TO GO TEAMS!!! This year we are excited to have three High School and three Junior High teams. We look forward to a great season!  
coming soon…