Tag Archives:
building: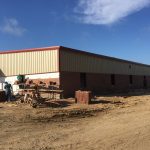 Brick layers continue their work on the new building. Getting closer every day to opening the new school building.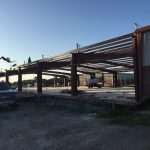 August 3, 2016 – Steel frame work continues on the new building on Wednesday. Crews are working 12 hour days and making noticeable progress each day.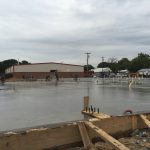 Despite overnight showers, crews worked through the night pouring the concrete slab for the new elementary school building. The materials for the new structure should arrive next week.